checking
Keep your money safe and secure in a checking account with Telco Triad. Use it when you need a thorough variety of products including debit cards, checks and even P2P (Person-to-Person) transactions!
debit cards
Your money, when you need it. A Telco Triad debit card is free to use with unlimited transactions. Not only will you have free transactions at a Telco Triad ATM, but you can also use your card at thousands of surcharge free ATM's across the country.
Click here to find a "privileged status" ATM in your area!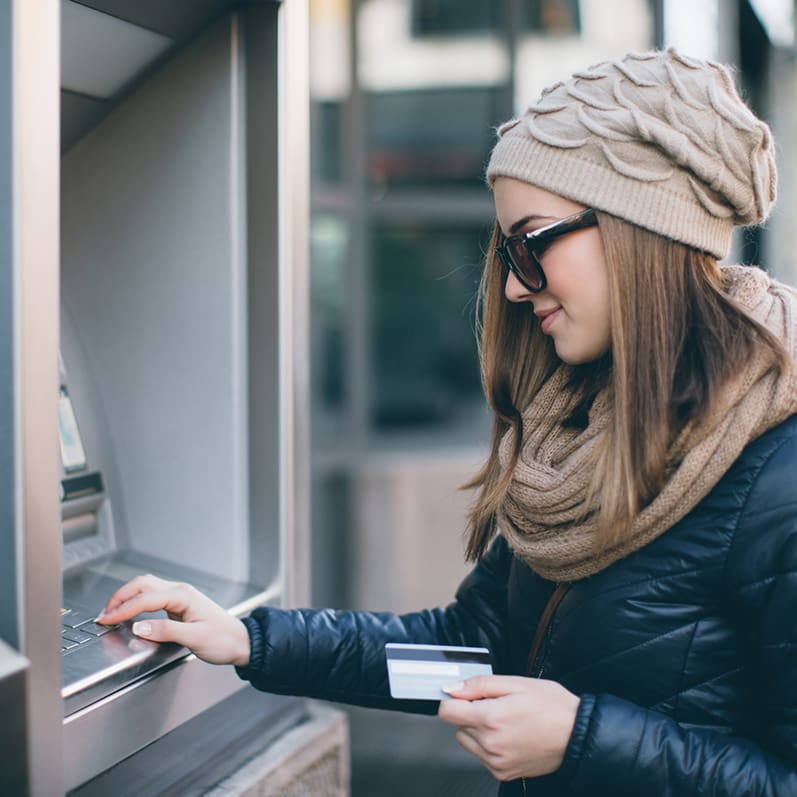 account options
We offer great account options to best fit your financial needs.


BASIC CHECKING:
Tons of perks. Just your money when you need it.


BRIDGE6:
Our Atira card works just like a debit card but you can't overdraft. Refill the card as much as you want!


GOLDEN PARTNERS CLUB:
If you're over age 60 this is the account for you. Low fees, high perks!
Need to order more checks? Do that HERE!
If you could save money, wouldn't you?
Get a free assessment of your current home or auto loan and see how much you could save by refinancing with Telco Triad.
online banking
Better banking, whenever you need us. You don't need to walk in our physical branches to get great service (although we'd love to see you). Sign up for an online banking account and access all your information from home!