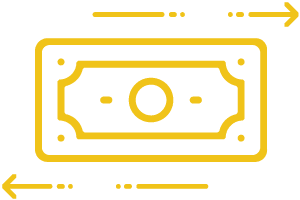 loans
Whether it's a small loan to help you manage your debt load or a loan to purchase the home of your dreams, we can help. Our loan experts will take the time to meet with you and find the right loan that fits your plans, and your budget.
vehicle loans
We offer great rates on a variety of different vehicles including new or used:
Cars
Trucks/Vans
Boats
Campers
Motorcycles
As a not-for-profit institution you can be sure you are getting the best possible interest rate on your loan.
Use the loan calculator on the right to calculate your estimated monthly payment.
Experiment with different loan amounts to make sure you are shopping for vehicles that won't break your budget.
Still have questions? Contact our loan department to see what you could qualify for.
Need insurance? We can help you with that, too!
home mortgage loans
Owning your own home might not be as expensive as you think, it could actually cost less than a monthly rent payment. We can get you pre-approved for a mortgage loan for FREE and on the road to home-ownership in no time.


Already have a mortgage? We can also get you a free mortgage review on an existing mortgage. We could save you money and help you get your home paid off even sooner!


Contact SETH DIEDIKER to see if we get help you achieve your dream of owning your own home!
If you could save money, wouldn't you?
Get a free assessment of your current home or auto loan and see how much you could save by refinancing with Telco Triad.
personal loans
A loan for whatever you need. Pay off high interest debt, your daughter's wedding, or even a once-in-a-lifetime family vacation – a Telco Triad personal loan will you get money for just about anything.
We also offer Open End Loans so you don't have to go to through the application process every time you need money. As you pay off your loan balance, the funds you were already approved for are ready for you to use again.
student loans
We are as committed to your education as you are. We have partnered with ISL Education Lending to offer our members great rates on quality loans to help you finance your education.

Whether it's a new loan, or refinancing a current student loan, our experts are here for you. You can also take advantage of great resources to assist you with managing your debt and better understand the repayment process!
loan application
Not sure where to start with the loan process? Start here. Just answer a few easy questions so we can make sure we get you the best rate possible! Fill out our convenient online application and one of our trusted loan officers will get back to you as soon as possible!